Set of 2 x Fin Stabilizer Adhesive To Pontoon + Professional 2in1 PVC adhesive Dr. Boat
| | |
| --- | --- |
| Shipping within | 24 hours |
| Shipping price | 0 |
Zadzwoń i zamów: 795244917 lub 577757706
Description

Reviews & ratings (0)
Set of 2 x Fin Stabilizer Adhesive To Pontoon + Professional 2in1 PVC adhesive Dr. Boat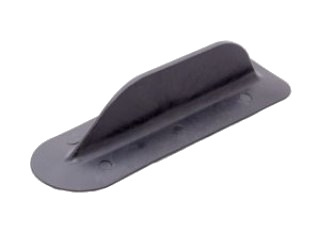 Fin Stabilizer Glued To The Inflatable Boat
The fin sticks to both sides of the sides at the rear of the inflatable boat. Provides greater stability and significantly reduces the turning radius.
Additionally, it protects the pontoon against tearing and abrasion of the material while nailing to the shore or pulling it out of the water.
Technical specifications:
Length ~ 20 cm

Width ~ 6 cm

Height ~ 4.5 cm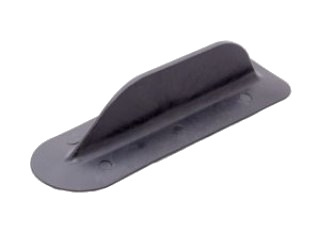 Professional 2-in-1 PVC adhesive for DR.BOAT swimming pool inflatable boat
DR.BOAT 2 IN 1 specialized ADHESIVE FOR PVC inflatable boats and pools (glue and liquid patch) with a cold welding effect.
EFFECTIVE GLUE FOR PONTOONS, POOLS AND OTHER PVC PRODUCTS

.
We offer an innovative and specialized new adhesive for the repair of PVC products. It can be used to stick pontoons, swimming pools, tarpaulins, etc..
Main advantages and differences from other adhesives:
The glue is specialized. The formula of the adhesive is designed in such a way that it can be used to repair items used in fresh and salt water.
You can use it as a standard patch glue or as a liquid patch.
During gluing, it does not require the use of hardener and heating.
After drying, it retains the strength and flexibility of the glued object.
It is durable and flexible.
The glue is transparent and can be used to repair items of different colors.
Brief instructions for use:
Variant with a patch: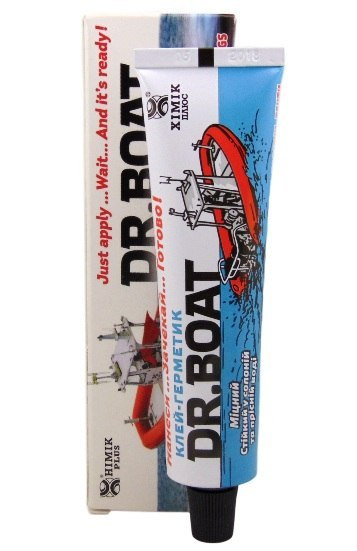 We carefully degrease the glued surfaces. We lubricate the patch and the glued object with a thin layer of glue. We put the patch on the object to be glued and press it down and keep it for 1 minute. The minimum drying time is 6 hours, but it's best to wait 24 hours.
A variant without the use of a summerka:
We degrease the damaged place.
The glued object should be secured against moving.
Apply glue to the damaged place with a thick layer on the surface 1 cm larger than the damage.
We apply a second thick layer.
After 5 hours, remove the protection against movement and after 24 hours the glued object can be used.
In the case of larger damage (cut above 3 cm), the repair is carried out using a reinforcing mesh, which comes complete with glue. We prepare a mesh 2 cm larger than the damage. Thoroughly degrease the surface. We apply glue to the damaged place and press it into the mesh. After 20 minutes, apply the glue again on the surface 1.5 cm larger than the previous layer. The glued place is sufficiently strong after 24 hours.
DR.BOAT - is a product capable of removing virtually any defect caused to a PVC tissue product at the molecular level.
· Vulcanization (monolith with product),
·
The original properties of the material base are preserved.
The product does not freeze at a relative negative temperature, but it is not worth repairing your product at low temperatures.
There is currently no comments or ratings for this product.