Electronic Dog Trainer Repellent Flashlight 3-in-1
| | |
| --- | --- |
| Shipping within | 24 hours |
| Shipping price | 0 |
Zadzwoń i zamów: 795244917 lub 577757706
Description

Reviews & ratings (0)
Ultrasonic electronic repeller, dog trainer with a built-in 3-in-1 flashlight.
An irreplaceable tool for people who have dogs or who have frequent contact with them.
Product features:
Brand new, high quality product.

The dog repeller is a handy, small device that emits an intense ultrasonic signal, effectively deterring aggressively behaving dogs.

The repeller emits high-frequency waves (20,000-40,000 Hz) inaudible to the human ear and extremely unpleasant for dogs and other wild animals.

It has compact dimensions - it will fit in a trouser pocket.

An irreplaceable device for protection against aggressive animals.

You no longer have to run away from an aggressive dog. He will get out of your way and even run away with his tail between his legs.

It can be used for training purposes - e.g. it will help stop the dog from barking.

It works 100% odorless and does not emit harmful chemicals into the air.

The device does not interfere with the operation of televisions, radios, electronic alarm devices, smoke and fire detectors and other electrical devices

Powered by a 9V battery (not included).

Built-in LED diode signaling the operation of the device.

Built-in lanyard for attaching the repeller, e.g. to the belt of trousers.

The built-in powerful LED flashlight will help you light up the road and feel even safer when returning home at night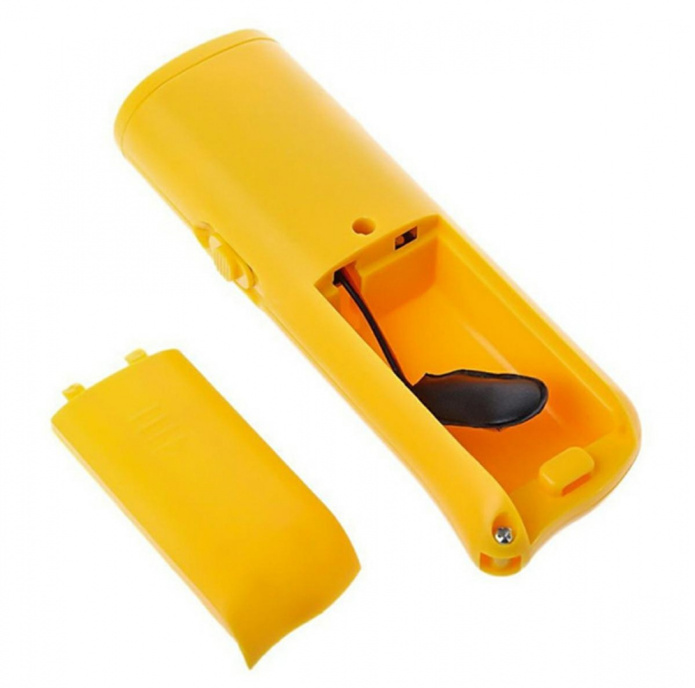 Specification:
Material: plastic

Power supply: 9V battery

Frequency range: 20,000 Hz - 40,000 Hz

Sound pressure: 135 dB

Operating range: 7 meters

Dimensions: 12.3 cm x 4 cm x 3 cm

Color: yellow

Packaging: colorful box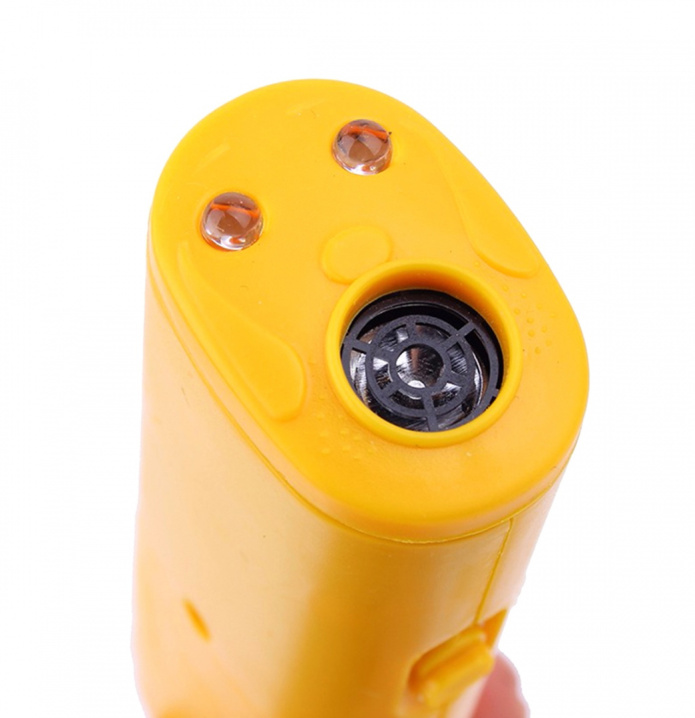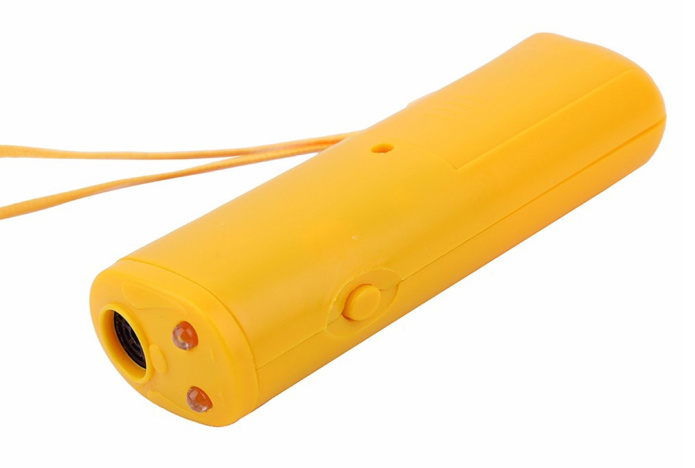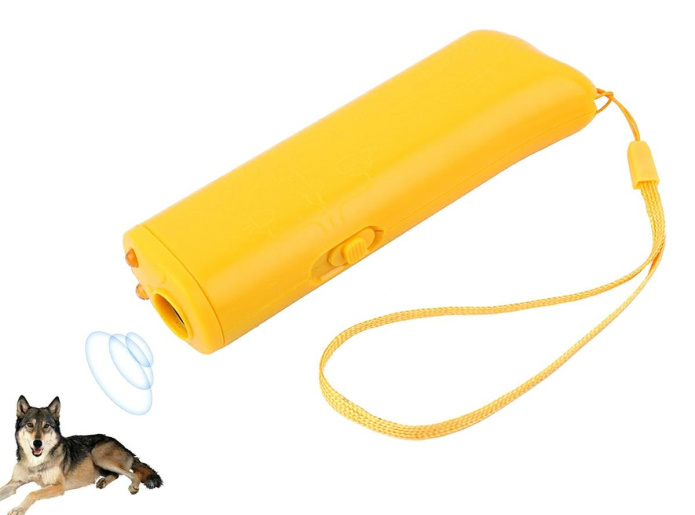 There is currently no comments or ratings for this product.
Recently viewed products

Other Customers also purchased

Similar products