DR. BOAT Glue Instructions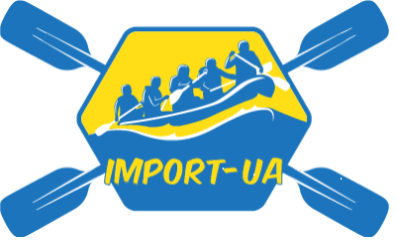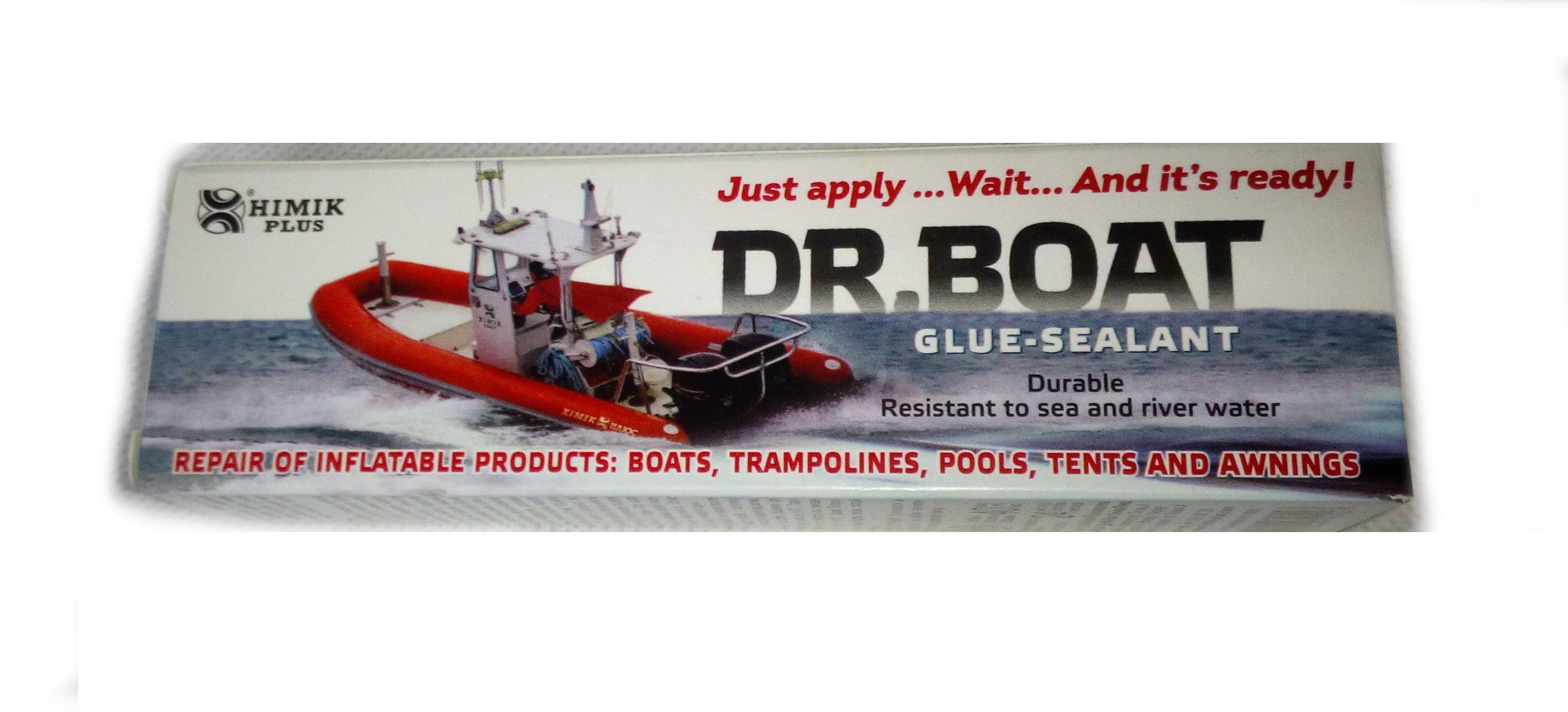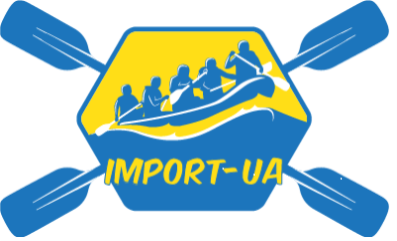 PRODUCT TECHNICAL INFORMATION + Instructions for use


Glue-Sealer Dr. Boat
Glue-Sealer Dr. Boat is a polyurethane-based compound that repairs and seals punctures or cuts in inflatable products made of PVC fabric and rubber fabric without the use of patches.
Application area
Repair and sealing of punctures and cuts in inflatable products made of PVC, PU and rubberized fabrics. It doesn't require the use of patches, patches or other patch elements. It is recommended for the repair of inflatable boats, mattresses, water rides, trampolines, as well as cover products made of PVC fabric (tents, tents). Great for repairing promotional PVC banners and truck tents.
Properties. - Resistance to hydrolysis (water resistance) in salt and fresh water.
High strength and heat resistance. Good ductility, including at low temperatures.
Technical specifications.
Polyurethane Based
Colorless, transparent
70 °C heat resistance
Storage
Warranty period of storage 24 months in unopened original packaging
Warning.
The glue is flammable. When using do not smoke, handle away from sources of fire and sparks. Work with glue in well-ventilated areas.
When transporting at low temperatures, the adhesive viscosity increases, but when it enters a warm area, the adhesive properties are restored without intervention.
Repair of products from PVC or PU fabric and PVC film.
Around the damage - 20 mm in each direction - clean from dirt and dust and wipe with a solvent to remove grease. Let the solvent evaporate (it takes 3-10 minutes)
Large cuts longer than 3 cm in length must first be fastened by stitching the cut place with a thread and needle or by applying a special reinforcing mesh. The damaged place should be put together and then apply a thick layer, covering 10-15 mm areas around the damaged place.
After 20 minutes, reapply a thick layer of glue. After 5 hours, the product can be used. After 24 hours it will be strongly attached.
Repair of rubber products. Before repair, the rubber should be cleaned, covering a section of 10-15 mm in all directions. The rest of the operations are performed as for PVC and PU fabric.
Made in Ukraine. Imported by Poland
Brief instruction
Quick repair of PVC products in any condition WITHOUT PATCHES!
Clean damaged area
Apply glue on the cut
After 20 minutes, reapply 2 more layers of glue
Wait 5 hours
Ready! Repair completed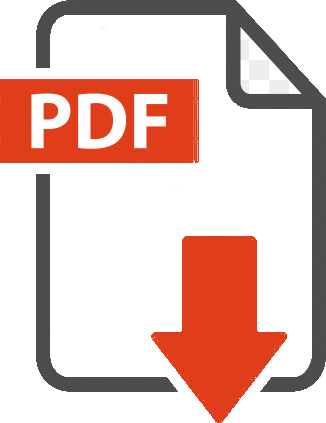 DOWNLOAD: DR. BOAT Glue Instructions

_____________________________________________________






Istruzioni Per La Colla DR. BOAT


INFORMAZIONI TECNICHE DEL PRODOTTO + Istruzioni per l'uso


Colla - Sigillante Dr. Boat
Colla-sigillante Dr. Boat è un composto a base di poliuretano che ripara e sigilla forature o tagli di prodotti gonfiabili in tessuto PVC e tessuto in gomma senza l'uso di toppe.
Ambito di applicazione
Riparazione e sigillatura di forature e tagli di prodotti gonfiabili in PVC, PU e tessuti di gomma. Non richiede l'uso di toppe, stampe o altri elementi per rattoppare. È raccomandato per la riparazione di gommoni, materassi, giochi d'acqua, tappeti elastici e coperte in tessuto PVC (tende da sole, tende). Ideale per riparare striscioni promozionali in PVC e tende da sole di veicoli merci.
Può essere usato in casa o portare con te.
Proprietà.- Resistenza all'idrolisi (resistenza all'acqua) in acqua dolce e salata.
Alta resistenza e resistenza al calore. Buona duttilità, anche a basse temperature.
Caratteristica tecnica
A base di poliuretano
Incolore, trasparente
70°C di resistenza al calore
Durabilità
Garanzia di conservazione di 24 mesi nella confezione originale non aperta
Avvertimento
La colla è infiammabile. Durante l'uso non fumare, maneggiare il prodotto lontano da fonti di fuoco e scintille. Maneggiare la colla in aree con una buona ventilazione.
Durante il trasporto a basse temperature, la viscosità dell'adesivo aumenta, ma se entra in una zona calda, le proprietà dell'adesivo vengono ripristinate senza alterazioni.
Riparazione di prodotti in tessuto in PVC o PU e nastri in PVC.
Posizionare intorno all'ammaccatura - 20 mm su ciascun lato - pulire lo sporco e la polvere e pulire con un solvente per rimuovere il grasso. Lascia evaporare il solvente (prende 3 a 10 minuti)
I tagli di grandi dimensioni di oltre 3 cm di lunghezza devono essere prima fissati cucendo con filo e ago o applicando una speciale rete di rinforzo. Il punto danneggiato deve essere assemblato e quindi bisogna applicare uno strato spesso, coprendo aree di 10-15 mm attorno al punto danneggiato.
Dopo 20 minuti, riapplica uno strato spesso di colla. Dopo 5 ore, il prodotto può essere utilizzato. Dopo 24 ore sarà fortemente attaccato.
Riparazione di prodotti in gomma. Prima della riparazione, la gomma deve essere pulita, coprendo una sezione di 10-15 mm in tutte le direzioni. Il resto è anche realizzato con un tessuto in PVC e PU.
Prodotto in Ucraina. Importato dalla Polonia
Istruzioni rapide
Riparazione rapida di prodotti in PVC in qualsiasi condizione SENZA TOPPA!
Pulire l'area danneggiata
Applicare la colla sul taglio
Dopo 20 minuti, riapplicare altri 2 strati di colla
Attendi 5 ore
Pronto! La riparazione è completa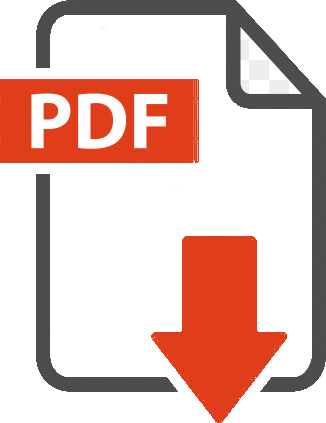 SCARICARE: Instruzioni Per La Colla DR. BOAT



________________________________________________________________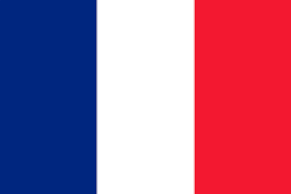 Instructions de collage DR. BOAT


Les informations techniques concernant les produits + les instructions d'utilisation Colle - Scellant Dr. Boat .
La colle-scellant Dr. Boat est une composition à base de polyuréthane qui permet de réparer et sceller les crevaisons ou coupures dans les produits gonflables en tissu PVC et tissu caoutchouté sans utiliser de patchs.
Champ d'application
Réparation et scellement des crevaisons et des coupures dans les produits gonflables en PVC, PU et tissus caoutchoutés . Il ne nécessite pas l'utilisation des patchs , des rustines , ou d'autres éléments de correctif . Il est recommandé pour la réparation des bateaux gonflables , de matelas, de promenades aquatiques, de trampolines, ainsi que de produits de charpente en tissu PVC (auvents , tentes). Idéalement convenable pour réparer les bannières publicitaires et les tentes de camions. Il peut être utilisé dans des conditions stationnaires et stables .
Caractéristiques - La résistance à l'hydrolyse (résistance à l'eau) dans le sel et l'eau douce. Haute durabilité et Résistante à la chaleur . Une bonne ductilité sous une température basse.
Spécification technique .
Base polyuréthane .
Sans couleur , transparent .
Résistante à une température 70
L'emmagasinage
Période de garantie de stockage 24 mois dans son emballage d'origine non ouvert .
Avertissement
La colle est inflammable. Lors de l'utilisation, ne fumez pas, éloignez-vous des sources de feu et d'étincelles. travailler avec de la colle dans des zones bien ventilées.
Lors du transport sous une température basse , la viscosité de l'adhésif augmente, mais lorsqu'il pénètre dans une pièce chaude, les propriétés adhésives sont restaurées sans intervention.
Réparation de produits en tissu PVC ou PU et couche PVC.
Placer autour des dégâts- 20 mm dans chaque direction - nettoyer de la saleté et de la poussière et essuyer avec un solvant pour enlever la graisse. Laissez le solvant s'évaporer (cela prend 3 à 10 minutes) .
Les grandes coupures de plus de 3 cm de longueur doivent d'abord être fixées en cousant la coupe avec un fil et une aiguille ou en appliquant une maille de renfort spéciale.
Le lieu des dommages doit être fixé , ensuite il faut appliquer une couche épaisse sur le lieu des dommages, en la couvrant de 10 à 15 mm autour des dommages.
Après 20 minutes, réappliquez une épaisse couche de colle. Après 5 heures, le produit peut être utilisé. La pleine résistance se produit après 24 heures.
Réparation de produits en caoutchouc. Avant la réparation, le tissu caoutchouté doit être lissé à un cordon, en la couvrant de 10 à 15 mm dans toutes les directions . Le reste des opérations se fait comme pour le tissu PVC et PU.
Fabriqué en Ukraine. Importateur Pologne
Brève instruction
Réparation rapide de produits en PVC dans toutes les conditions SANS PATCHS!
Nettoyez la zone endommagée
Appliquer de la colle sur la coupe
Après 20 minutes, réappliquez deux couches de colle
Attendre 5 heures
Tout est prêt! Réparation terminée.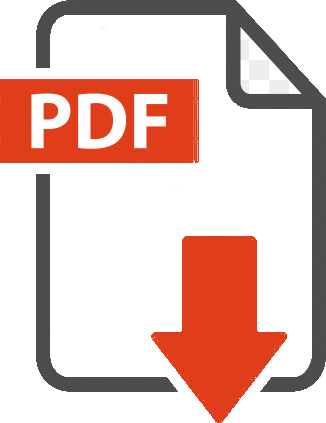 TÉLÉCHARGER: Instructions de collage DR. BOAT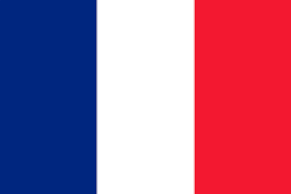 __________________________________________________________________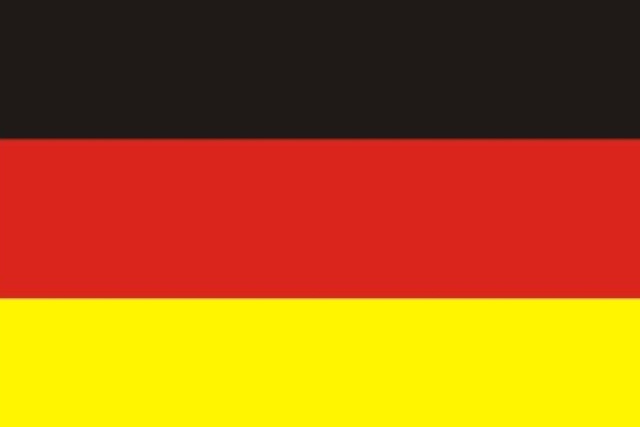 DR. BOAT Klebeanleitung


Technische Information über die Produktion + Gebrauchsanweisung
Kleber- Dichtungsmittel DR.Boat
Kleber- Dichtungsmittel DR.Boat ist eine Komposition aus Polyurethanen, um die Renovierung und Abdichtung der Einstiche oder Schnitte in aufblasbaren Produkten aus PVC-Stoff und gummiertem Stoff ohne Verwendung von Patches zu machen.
Einsatzbereiche
Renovierung und Abdichtung der Einstiche und Schnitte in aufblasbaren Produkten aus PVC, PU und gummierten Stoffen brauchen keine Patches, Flicken oder andere Patch-Elemente zusätzlich zu benutzen. Es wird für die Instandsetzung der Schlauchboote, der Luftmatratze, der Wasserfahrten, der Hüpfbürge und auch für die Rahmenprodukte aus PVC-Stoffen (nämlich Schutzdächer und Zelte) empfohlen. Das passt perfekt für die Instandsetzung der aus PVC gemachten Bannerwerbungen und der für Lastwagen geeigneten Schutzdächer.
Es kann unter den stationären Bedingungen und den Wanderbedingungen eingesetzt werden.
Eigenschaften.- Beständigkeit gegen Hydrolyse (Wasserbeständigkeit) in Salz- und Süßwasser.
Hohe Festigkeit und Hitzebeständigkeit. Gute Duktilität auch bei niedrigen Temperaturen.
Technische Daten.
Rohstoffbasis Polyurethan
Farbe Farblos, transparent
Wärmebeständigkeit 70 ° C
Lagerung
Original verpackt bis zu 24 Monate haltbar.
Warnung
Kleber ist feuergefährlich. Bei der Verwendung darf nicht geraucht werden. Von Feuer- und Funkenquellen muss ferngehalten werden. Arbeiten Sie mit dem Kleber in gut belüfteten Bereichen.
Während des Transportierens bei den niedrigen Temperaturen steigt die Klebeviskosität, aber wenn es in einen warmen Raum gelangt, werden die Klebeeigenschaften ohne Eingriff wiederhergestellt.
Instandsetzung von Produkten aus PVC oder PU-Stoffen und PVC-Folien.
Reinigen Sie von Schmutz und Staub um den Schadenbereich herum und wischen Sie es mit Lösungsmittel ab, um Fett zu entfernen. Lassen Sie das Lösungsmittel verdampfen (es dauert 3-10 Minuten).
Große Schnitte, die länger als 3 cm sind, müssen zuerst durch Nähen des Schnitts mit einem Faden mit einer Nadel oder durch Aufbringen eines speziellen Verstärkungsnetzes befestigt werden. Die Schadensstelle muss festgesetzt und eine dicke Schicht auf die Schadenstelle aufgetragen werden. Dabei gehören die Bereiche von 10-15 mm um die Schadensstelle erfasst.
In 20 Minuten tragen Sie eine dicke Schicht vom Kleber abermals auf. Nach 5 Stunden kann das Produkt verwendet werden. Die volle Festigkeit tritt nach 24 Stunden ein.
Instandsetzung von Gummiwaren. Der gummierte Stoff müssen vor der Instandsetzung bis zum Kord gereinigt werden, wobei einen Bereich von 10-15 mm in alle Richtungen erfasst werden soll. Andere Operationen werden wie bei PVC- und PU-Stoffen ausgeführt.
Hergestellt in der Ukraine. Importeur Polen.


Kurze Anleitung zum Gebrauch:
Schnelle Instandsetzung von PVC-Produkten unter allen Bedingungen OHNE PATCHES!
Reinigen Sie den beschädigten Bereich
Tragen Sie den Kleber auf den Schnitt auf
Tragen Sie abermals die zweite Schichte des Klebers auf
Warten Sie 5 Stunden
Alles ist fertig! Instandsetzung ist abgeschlossen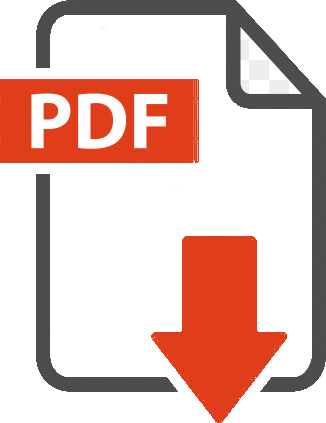 HERUNTERLADEN: DR. BOAT Klebeanleitung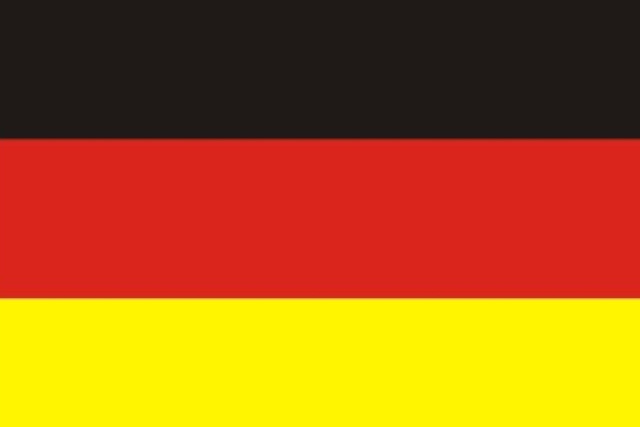 ___________________________________________________________






Instrucciones de pegado del DR. BOAT


INFORMACIÓN TÉCNICA DEL PRODUCTO + Instrucciones de uso
Pegamento - Sellador Dr. Boat
Pegamento-Sellador Dr. Boat es un compuesto a base de poliuretano que repara y sella pinchazos o cortes en productos inflables hechos de tela de PVC y tela de goma sin el uso de parches.
Ámbito de aplicación.
Reparación y sellado de pinchazos y cortes en productos inflables hechos de PVC, PU y telas de goma. No requiere el uso de parches, estampados u otros elementos de parche. Se recomienda para la reparación de botes inflables, colchones, juegos acuáticos, trampolines, así como artículos cobertores hechos de tela de PVC (toldos, carpas). Ideal para reparar pancartas promocionales de PVC y toldos de vehículos de carga.
Se puede usar en casa y llevar consigo.
Propiedades.- Resistencia a la hidrólisis (resistencia al agua) en agua salada y dulce.
Alta resistencia y resistente al calor. Buena ductilidad, incluso a bajas temperaturas.
Característica técnica
A base de poliuretano
Incoloro, transparente
Resistencia al calor 70 °C
Durabilidad
Garantía de almacenamiento de 24 meses en su empaque original sin abrir
Advertencia
El pegamento es inflamable. Cuando esté en uso no fume, manipule el producto lejos de fuentes de fuego y chispas. Manipule el pegamento en áreas con buena ventilación.
Durante el transporte a bajas temperaturas, la viscosidad del adhesivo aumenta, pero si ingresa a una área cálida, las propiedades del adhesivo se restauran sin alteraciones.
Reparación de productos de tela de PVC o PU y cintas de PVC.
Coloque alrededor de la abolladura - 20 mm de cada lado - limpie la suciedad y el polvo y limpie con un solvente para eliminar grasa. Deje que el solvente se evapore (demora de 3 a 10 minutos)
Los cortes grandes de más de 3 cm de longitud primero deben sujetarse cosiendo con hilo y aguja o aplicando una malla de refuerzo especial. El lugar dañado debe juntarse y luego aplicar una capa gruesa, abarcando áreas de 10-15 mm alrededor del lugar dañado.
Después de 20 minutos, vuelva a aplicar una capa gruesa de pegamento. Después de 5 horas, se puede usar el producto. Después de 24 horas estará fuertemente pegado.
Reparación de productos de caucho. Antes de la reparación, se debe limpiar el caucho, abarcando una sección de 10-15 mm en todas las direcciones. El resto se realizan igualmente que con una tela de PVC y PU.
Hecho en Ucrania. Importado por Polonia
Instrucciones rápidas
¡Reparación rápida de productos de PVC en cualquier condición SIN PARCHES!
Limpiar el área dañada
Aplica pegamento en el corte
Después de 20 minutos, vuelva a aplicar 2 capas de pegamento más
Espere 5 horas
¡Listo! La reparación está completa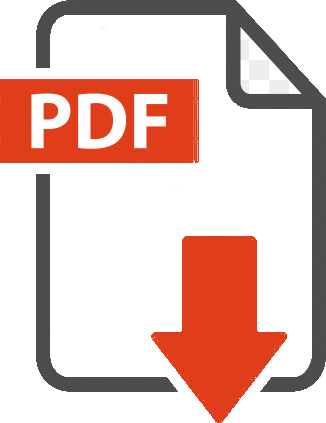 DESCARGAR: Instrucciones de Pegado del DR. BOAT

______________________________________________________________________






DR. BOAT Ragasztó Utasítások


Használati utasítás
Dr. Boat Ragasztó – tömítőanyag (Germetik)
PVC és gumi anyagból készült felfújható termékek repedések vagy szakadások tömítéséhez és javításához, foltok alkalmazása nélkül.
Alkalmazási terület.
A PVC-ből, PU-ból és gumiszerű anyagból készült felfújható termékek repedések és szakadások javítása és tömítése. Nem igényel foltok alkalmazását. Felfújható csónakok, matracok, medencék, trambulinok, valamint PVC-kerettermékek (sátrak, napellenzők) és teherautó-ponyvák javításához ajánlott.
Helyhez kötött és utazási, kirándulási körülmények között is alkalmazható
Tulajdonságai.-
Vízállóság sós- és édesvízben.
Magas szilárdság és hőállóság.
Kiváló rugalmasság, alacsony hőmérsékleten is.
Garanciális szavatossági idő 24 hónap zárt eredeti gyári csomagolásban.
Figyelmeztetés.
A ragaszték gyúlékony. A ragasztóval csak jól szellőző helyiségekben szabad dolgozni.
PVC vagy PU anyagból készült termékek és PVC fóliák javítására alkalmazható.
Használati utasítás
A sérülés helyét – mindkét irányban 20 mm-re – tisztítsa meg a pórtól és piszoktól, valamint törölje meg oldószerrel a zsír eltávolítása érdekében. Hagyja az oldószert elpárologni (ez körülbelül 3-10 percet igényel)
Nagy, több mint 3 cm-es repedések vagy szakadások esetében előzetesen a szakadást össze kell varrni tű és cérna alkalmazásával, illetve speciális erősítő hálót alkalmazni. A sérülés helyét rögzíteni kell, és vastag réteg ragasztékot kell felvinni a sérülés helyére, 10-15 mm-es szakaszokon a sérülés körül is.
Egy 20 perc múlva, ismételten egy vastag réteg ragasztékot szükséges felvinni a sérülésre. 5 óra múlva a tárgyat lehet használni. A teljes szilárdság 24 óra múlva érhető el.
Készült Ukrajnában.
Rövid használati utasítás
A PVC termékek gyors javítása bármilyen körülmények között. Folt alkalmazása nélkül!
1 Tisztítsa meg a sérült felületet
2 Tegyen rá egy réteg ragasztékot a sérülésre
3 20 perc múlva tegyen rá egy 2 réteg ragasztékot.
4 Várjon 5 órát
5 Kész is! A javításnak vége.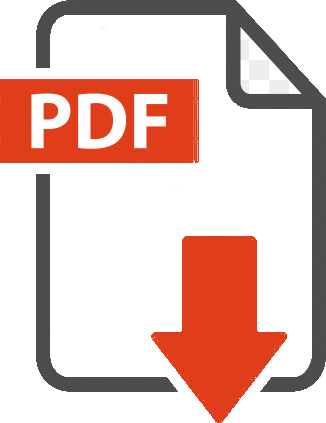 LETÖLTÉS: DR. BOAT Ragasztó Utasítások



___________________________________________________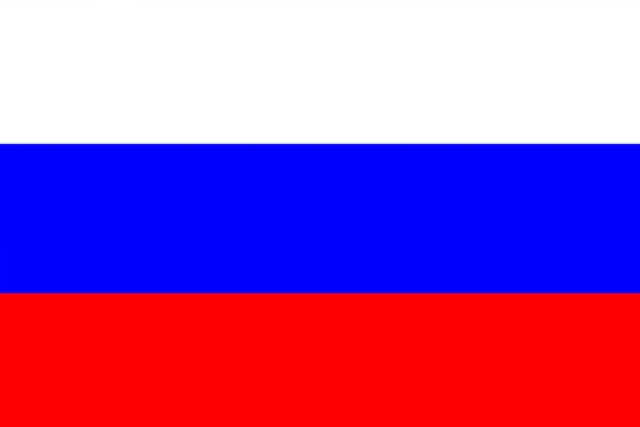 Инструкция По Применению Клея DRBOAT


Инструкция использования
Клей –Герметик Dr. Boat
для ремонта и герметизации проколов или порезов в надувных изделиях из ткани ПВХ и прорезиненной ткани без использования заплат.
Область применения.
Ремонт и герметизация проколов и порезов в надувных изделиях из тканей ПВХ, ПУ и прорезиненных. Не требует использования латок. Рекомендуется для ремонта надувных лодок, матрасов, бассейнов, батутов, а также каркасных изделий из ПВХ (тенты, палатки) и тентов грузовых автомобилей
Может применяться в стационарных и походных условиях.
Свойства.-
водостойкость в соленой и пресной воде.
Высокая прочность и термостойкость.
Хорошая пластичность, в том числе при низких температурах.
Гарантийный срок хранения 24месяц в закрытой заводской упаковке
Предупреждение.
Клей огнеопасен. работать с клеем в хорошо проветриваемых помещениях.
Ремонт изделий из ткани ПВХ или ПУ и пленки ПВХ.
Инструкция
Место вокруг повреждения – 20 мм в каждую сторону - очистить от грязи и пыли и протереть растворителем для удаления жировых загрязнений. Дать растворителю улетучится (это занимает 3 –10 мин)
Большие порезы длиной больше 3 см нужно скрепить, сшив место пореза ниткой с иголкой или наложить специальную армирующую сетку . Место повреждения необходимо зафиксировать и нанести толстый слой на место повреждения, захватив участки 10 –15 мм вокруг повреждения.
Через 20 минут повторно нанести толстый слой клея. Через 5 часов изделием можно пользоваться. Полная прочность наступает через 24 часа.
Сделано в Украине.
Краткая инструкция
Быстрый ремонт ПВХ изделий в любых условиях БЕЗ ЛАТОК !
1 Очистить поврежденное место
2 нанести на порез клей
3 Через 20 минут повторно нанести 2 слой клея
4 Подождать 5 часов
5 Все готово! Ремонт закончен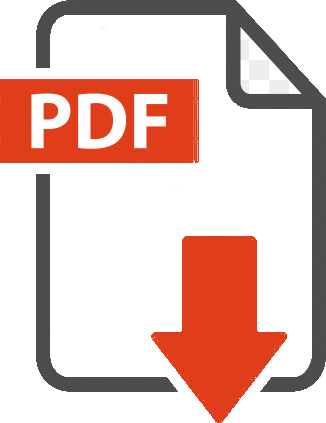 СКАЧАТЬ: Инструкция По Применению Клея DRBOAT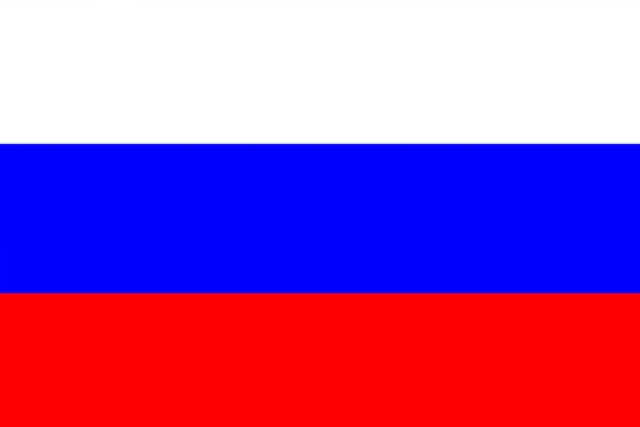 ______________________________________________________________