Winter set BARS DRY BUSH: jacket + bib overall, waterproof breathable MEMBRANE, up to -25° C
| | |
| --- | --- |
| The quantity in the package | 1 opak |
| Shipping within | 24 hours |
| Shipping price | 0 |
Zadzwoń i zamów: 795244917 lub 577757706
Description

Reviews & ratings (6)

Made in Ukraine under the quality control of our brand and using the latest and high quality materialsproduced in Poland and other EU countries.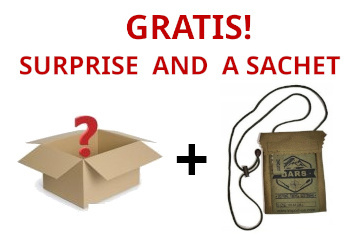 GIFT! Random surprise product + branded case for phone and documents BARS
Please note, when placing the order, specify the size and pattern of camouflage!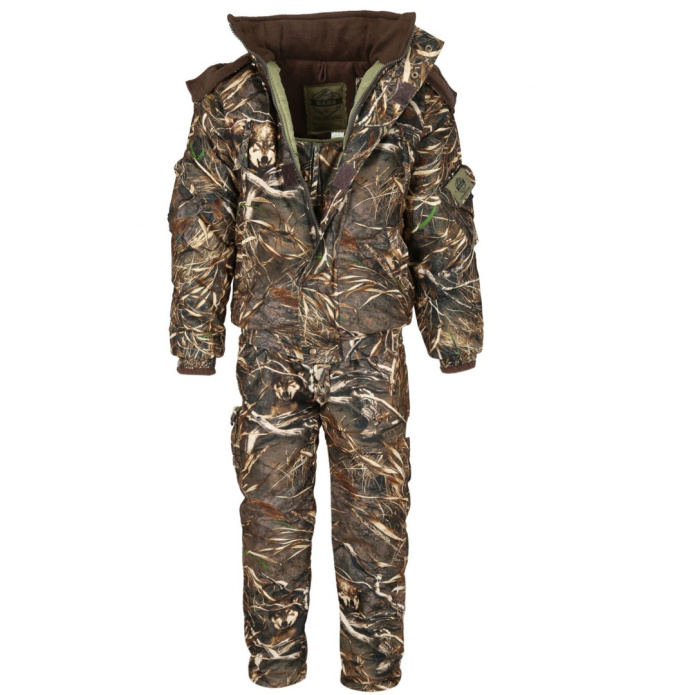 EXTREME TRAVEL

The set is made of waterproof breathable MEMBRANE type material and is insulatedwith polyester wadding. The pores of this membrane are too small for water molecules to penetrate through,but large enough to allow water vapor to pass through. Protects against frost up to -25° C.
Advantages:
- very warm,
- resistantto wind and low temperatures,
- notrustling and ideally suited for ice fishing,
- waterproofmaterial,pleasant to touch,
- additionalfleece insulation for the collar and back,
- fleece insulated hood, adjustable and removable hood with zip,
- zipperwindbreaker,
- comfortable bib overall with an elastic waistbandand adjustable suspenders,
- high bib overall keepsthe cold out and providesmaximum torso coverage,
- lowweight of the set for easy movement (1.9-2.5 kg depending on size),
- 10 pockets + branded phone or document pocket on the inside of the bib.
The set is intended for hunters and fishermen.
The set can be usedmore universally. It can be usedat work for farmers, sellers and other people working in difficult weather conditions.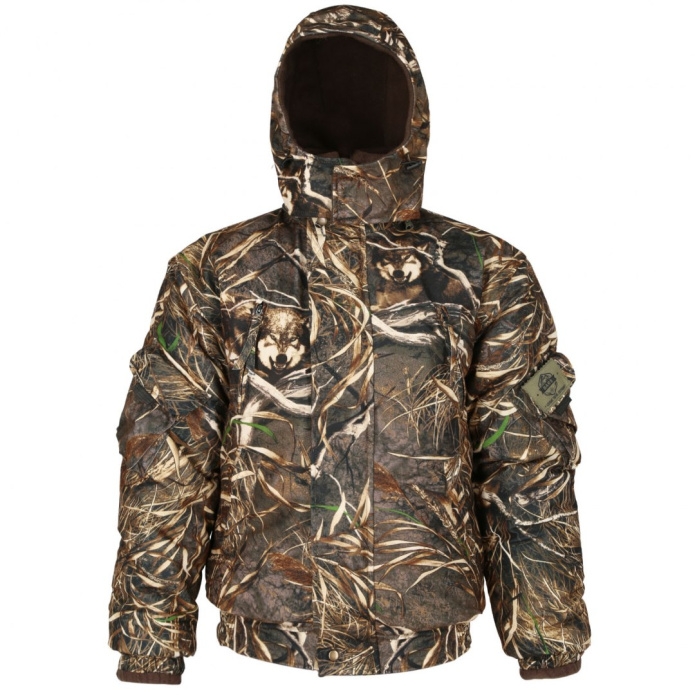 BARS –manufactured using the latest technologies in the clothing industry.
The jacket has:
- 6 pockets.
- comfortableand solid double zipper windbreaker,
- removablehood,
- an elastic waistband that keeps the jacket closer to the body,
- collarinsulated with pleasant-to-touch fleece,
- protects against moderate rain and wet snow,
- additional fleece insulation pleasant to touch.
The bib overallhas:
- 4 pockets,
- adjustable suspenders with elastic bandswith comfortable plastic fasteners,
- additional warming of the backand abdomen,
- elastic waist,
- warming pockets pleasant to touch.
We have the following sizes:
44-46 (M) fits 158-164 cm, with weight 45-60 kg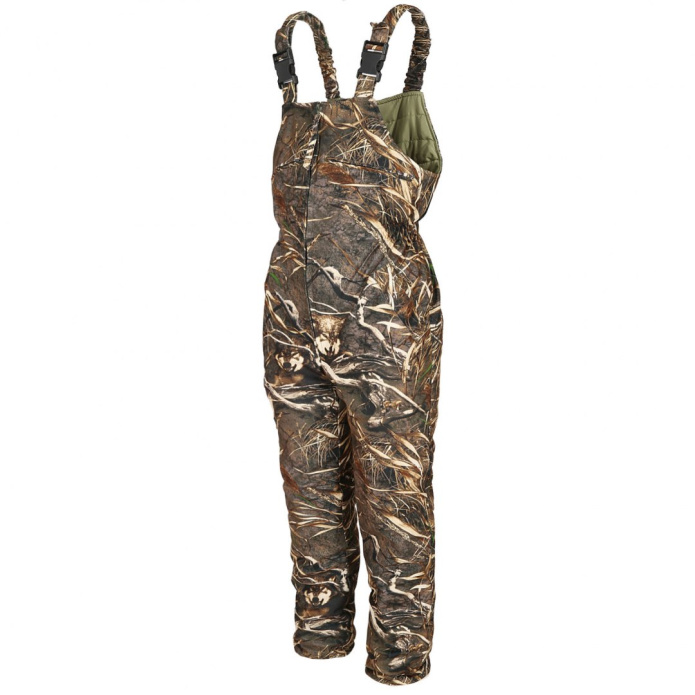 48-50 (L) fits 170-176 cm, with weight 60-70 kg
52-54 (XL) fits 170-179 cm, with weight 70 - 90 kg
56-58 (XXL) fits 170-182 cm, with weight 90-110 kg
60-62 (3XL) fits 175-185 cm, with weight110-120kg
64-66 (4XL) fits 178-188 cm, with weight 120-130 kg
68-70 (5XL) fits 170-179 cm, with weight 130-135 kg
72-74 (6XL) fits 170-182 cm, with weight 135-145 kg
Attention! We have an understated size. If you traditionally wear XL, we recommend choosing 2XL.
Size adjustments are facilitated by sewn-in elastic waistbandsand adjustable suspenders.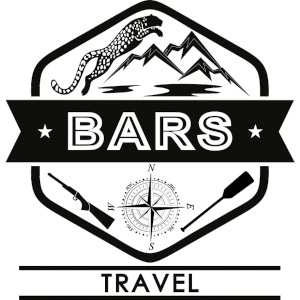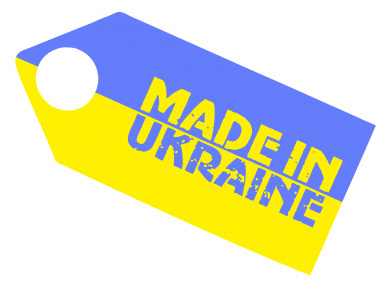 WHY CHOOSE BARS CLOTHING?


1. We are the main producer of this brand in the market. BARS clothing ismadeonly byour order with 100% quality control on our part.
2. Most of the operations when creating products are performedmanually, which ensures a high level of quality.
3. When designing own models, our main goal was warmth, comfortable and noiseless movement when indulging our 100% passion for hunting and fishing.
4. Production on the territory of Ukraine has made it possible to combine high quality with affordable prices.
5. We offer a large selection of colors and sizes. We havea stock of goods in our warehouse in Poland.
6. We send goods every day (when ordering goods until 12:00,you will receive the package on the next business day).
7. We are happy to give you information about items for saleby phone between from 8:00 a.m.to 20:00 p.m.
8. We offer a 2-year warranty for the sold goods.
9. We guarantee quick and convenient exchange of the wrong size.
10. Combined with all these advantages, we have over 99% satisfied customers who chose the BARS brand. For 3 years of presence in the Polish market and a large amount of sold goods, we had less than 0.3% returns, and over 55% of buyers make new purchases and recommend us to their friends.

Contact:
Paweł: +48 795 244 917
+48 888 576 333
Mateusz: +48 577 757 706

THE PHOTOS OF CLIENTS IN OUR CLOTHING
Polecam mieć naprawdę dobre rzeczy

Taky mi dnes dorazil komplet a jsem velice spokojeny je fak super a perfektne sedi. Jen pro info merim 182 vazim 80kg. Obednal jsem xl a je jak usity primo na me opravdu super. Muzu vsem jen doporucit.

V piatok som objednala, teraz doniesol kuriér. Za mňa super, verím, že pod stromčekom urobí radosť. Ďakujem

Днес го взех от Еконт. Кустюма на пръв поглед е прекрасен. Размера си отговори. Удобно,добре ушито. Много съм доволен. Сега чакам да дойде студ, че да го пробвам. Спечелихте ме като клиент и ще ви препоръчва

A ajuns produsul, arată super bine raport pret/calitate f bun, comanda ajunge în aproximativ 5-7 zile deoarece vine din Ucraina.Am primit pe lângă pantaloni și geaca un fes,o cagulă si un guler ,din păcate nu îmi dă voie sa atașez foto !

Komplet zimowego BARS 9 kamuflaży do -25C jest super. Materiał bardzo dobrej jakości. Starannie wykończony, szycie mocne i pewne. Komplet jest naprawdę zgodny z opisem i myślę, że zapewnia komfortowe warunki w temperaturze -25C. Osobiście sprawdziłem go w temperaturze -17C. Nie było konieczności zakładania kilku grubych warstw dodatkowych i dokładnego się zapinania. Jeśli założymy ten strój przy temperaturze w okolicach 0C i będziemy w nim chodzić to może być "za ciepło". To jest gruby komplet na "zasiadki" i naprawdę spore mrozy. Nie są mu też straszne 2 godzinne opady mokrego śniegu. Jeśli chodzi o rozmiar to jest to "dobra rozmiarówka". Na osobę o wzroście 183cm i wadze blisko 90kg idealnie będzie pasował rozmiar XL. Osobiście jestem bardzo zadowolony z tego stroju i mogę polecić jego zakup.