| | |
| --- | --- |
| The quantity in the package | 1 opak |
| Shipping within | 24 hours |
| Shipping price | The Lack Of |
Zadzwoń i zamów: 795244917 lub 577757706
Description

Reviews & ratings (1)
A series of small motor rowing boats that are equally good for paddling as well as motor swimming. The inflatable boatss have fender rails on the sides, which improve nautical properties and protect the sides of the pontoon against abrasion and damage. Each inflatable boat in this series can be easily packed into the trunk together with the folding floor. Assembly and disassembly takes no more than 10-15 minutes.
Inflatable boat Kolibri KM-330PP.
For its production, a multi-layer material made of reinforced PVC was used. Two-component polyurethane glue is used to glue the seams together, which creates the so-called "cold welding".
Installation of the floor is very simple and very quick, it takes literally several dozen seconds.
The transom is a real waterproof plywood additionally impregnated with special paints, not a material imitating plywood. This is important because this part of the pontoon is in constant contact with the water.
All models of the "Kolibri" series are built in accordance with ISO / CD 6185-2000 and have quality certificates and sanitary and hygienic characteristics..
The Kolibri KM-330PP dinghy also has a CE safety certificate.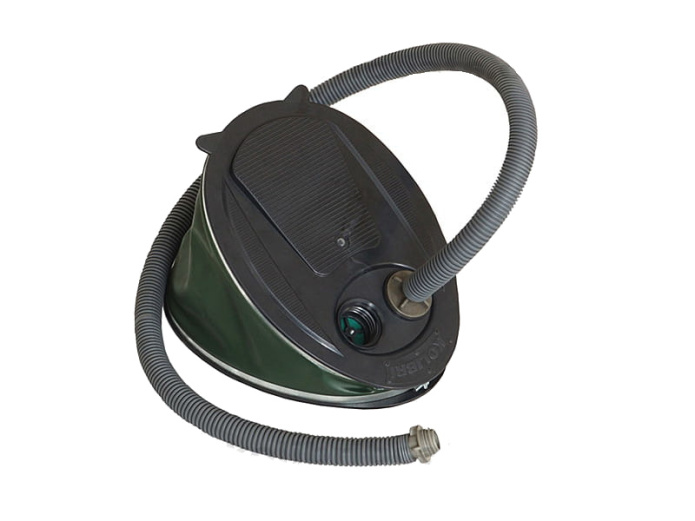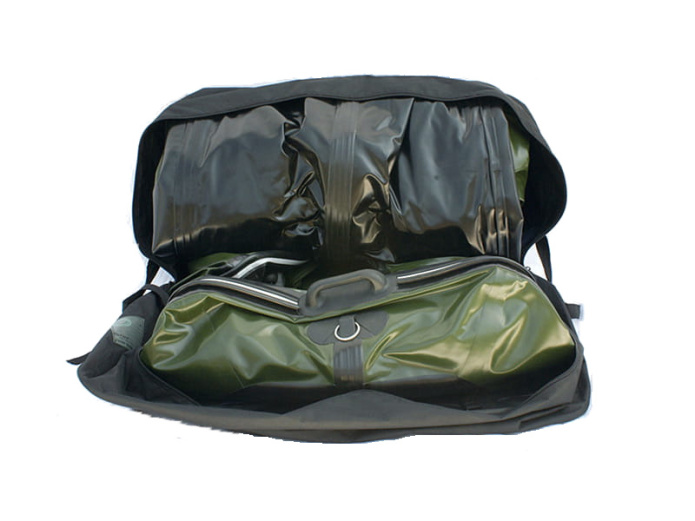 The set includes:
Aluminum oars - with large profiled blades (adjustable for a comfortable fit),

Motor transom - made of high quality waterproof plywood,

Two benches - adjustable in length, so that the most convenient arrangement is not a problem,

Rolled hard floor - made of high-quality waterproof plywood. It has a non-slip coating,

Transport bag,

Foot pump 5l,

Repair kit - includes material and glue,

Paddle holders,

Safety lines,

Factory installed anchor roller,

Safety valve,

Operating instructions,

Warranty card (8-year warranty) authorized service in Poland, 8-year warranty against manufacturing defects, in addition, the first 3 years also pay for the transport of the pontoon for repair from the customer to our service and back. So, in the event of a factory defect, the customer bears neither the repair costs nor the transport costs.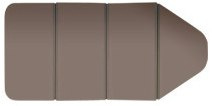 The inflatable boat floor deserves special attention. Made of hard and durable material, covered with a non-slip surface, it ensures comfort and safety while moving around the deck. Its assembly is quick and easy. The individual floor sections are permanently connected with a tape. There are no standard aluminum profiles (tongue, groove) as the floor is blocked and stiffened by inflated sides.

Aluminum oars with plastic blades are durable and light, and are secured by additional handles against loss.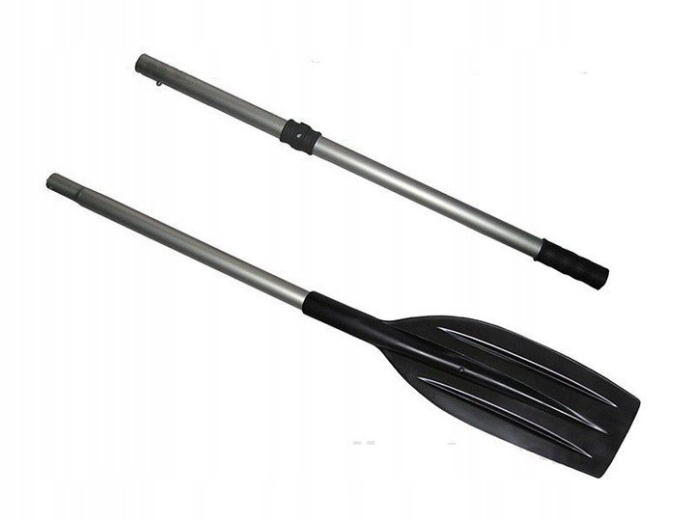 The set includes safety valves. The valve is installed inside the sides and is activated automatically. The safety valve protects against overpressure and does not allow the pontoon to be pumped over, and is also a protection against explosion in the event of excessive pressure caused by heating in the sun.

Anchor roller - a pontoon equipped with a roller that facilitates pulling the anchor, below the roller a handle for tying a line.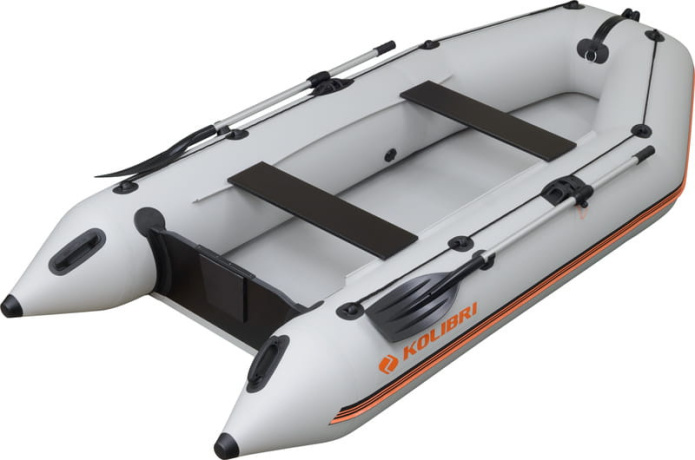 Material: 5-layer PVC – 950 g/m2.
The seams are made using the contact method and with additional reinforcement on the outside and inside. For gluing the seams, a two-component polyurethane adhesive is used, which is resistant to ultraviolet radiation and creates the effect of the so-called "cold welding".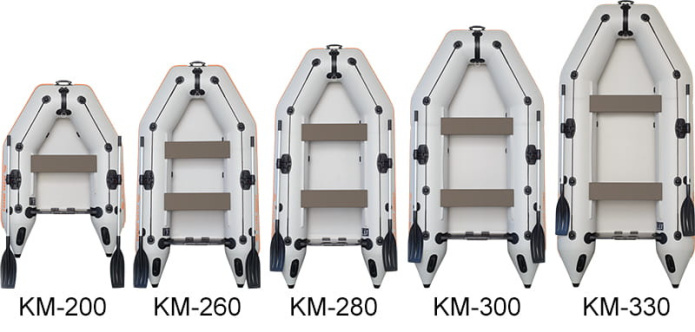 Ponton przemyślany, bardzo dobrze wykonany. Poprzednio miałem KM 300 PP i zamieniłem na KM 330 PP ze względu na mój wzrost i ciężar. Atutem obu pontonów jest Pełna Podłoga, super rozwiązanie. KM 330 PP to największy ponton z którym poradzi sobie jedna osoba bez żadnych problemów. Miejsca wystarczy spokojnie na 2 duże osoby + duża ilość sprzętu wędkarskiego. Cena bardzo dobra. Poza tym jest przepiękny :-). Polecam.

Recently viewed products

Other Customers also purchased

Similar products