Camouflage Suit Alpine Multicam
| | |
| --- | --- |
| Shipping within | 24 hours |
| Shipping price | 0 |
Zadzwoń i zamów: 795244917 lub 577757706
Description

Reviews & ratings (0)
Features of the model
The ALPINE MultiCam camouflage suit is an accentuated overalls, to complicate the visualization and positioning of its owner on the ground. The MultiCam ALPINE camouflage, which has a color that matches the style of the developers, is quite versatile in camouflage in completely snowy or partially snowy terrain, perfectly masks in the winter forest and outdoors. The suit can be part of the equipment for law enforcement agencies, military, for hunters. The most light and easy to use. Folds to the minimum sizes and is packed in a polyester bag on weights. The suit is not insulating clothing. The set consists of a jacket and pants and is worn over basic clothing.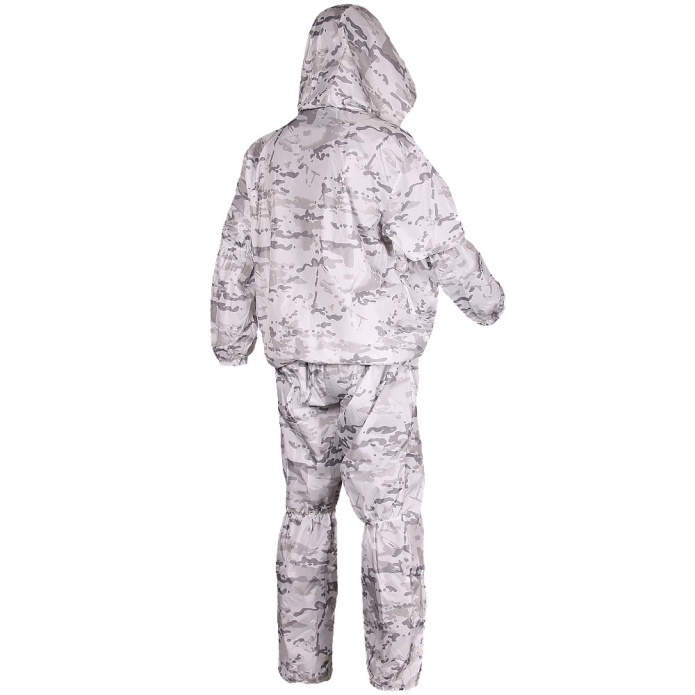 The jacket is fastened with a central zipper. At the bottom of the jacket is an elastic band to secure the fit. The hood is comfortable and spacious, allows you to use it for various hats and also for military helmets or helmets. The volume of the hood and its fit on the head is fixed and regulated by weights with clamps. The sleeve of the jacket is vtachny, single-stitched. The sleeve in the wrist area is adjustable with an elastic cuff and fixed with an elastic band in the elbow area. Pants straight, ergonomic cut. The pants are fixed on the belt with a wide, elastic, reliable elastic band and have lacing for additional position control. The bottom of the pants with drawstrings, in the knee area - fixing the position of the pants elastic band. The suit is "quiet", does not rustle.
Fabric features
100% polyester, density 75 g/m2. Don't mess around. Easy to wash, without additional, delicate modes. Due to the appropriate weaving of the fibers has a light, dirty-wet repellent effect.
Furniture
Woojin accessories. High-quality zippers. Reinforced COATS thread. Runners with "autolock".
FABRIC MATERIAL AND COMPOSITION
100% polyester
SEASONALITY
Winter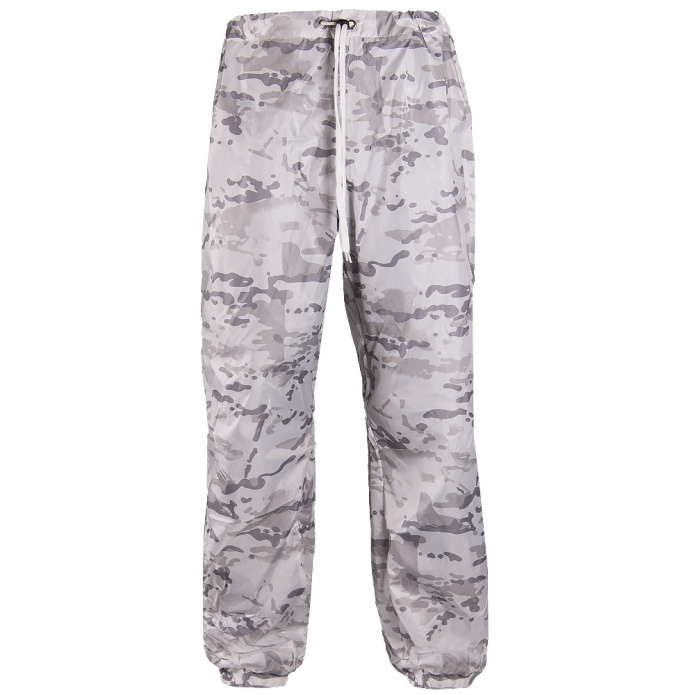 PRODUCING COUNTRY
Model developed and manufactured in Ukraine
APPLICATION
Hunting. Special forces, paramilitary structures. Military. Tourism
COLOR
MultiCam
UNIVERSAL SIZE
Contact:
Paweł: +48 795 244 917
+48 888 576 333
Mateusz: +48 577 757 706
There is currently no comments or ratings for this product.

Recently viewed products

Other Customers also purchased

Similar products